Building a Custom E-commerce Solution for One of The Largest Online Vegan Supermarkets – The Vegan Kind
At our software house, we pride ourselves on crafting innovative, cutting-edge e-commerce solutions for our clients. Recently, we had the pleasure of partnering with The Vegan Kind, the UK's leading vegan supermarket, to revamp their online store. Together, we developed a new headless version of their Shopify website, resulting in a faster, more efficient, and user-friendly shopping experience.
Objectives
As a popular destination for plant-based products, The Vegan Kind needed a website capable of handling a high volume of traffic while providing a seamless and enjoyable experience for their customers. Our team was eager to rise to the challenge and develop a state-of-the-art headless Shopify website for them.
The primary objectives of the project were to:
Enhance the user experience through improved website navigation and design.
Increase the site's performance and loading speed.
Optimize the website for mobile devices.
Streamline the checkout process to reduce cart abandonment.
Ensure scalability to support future growth.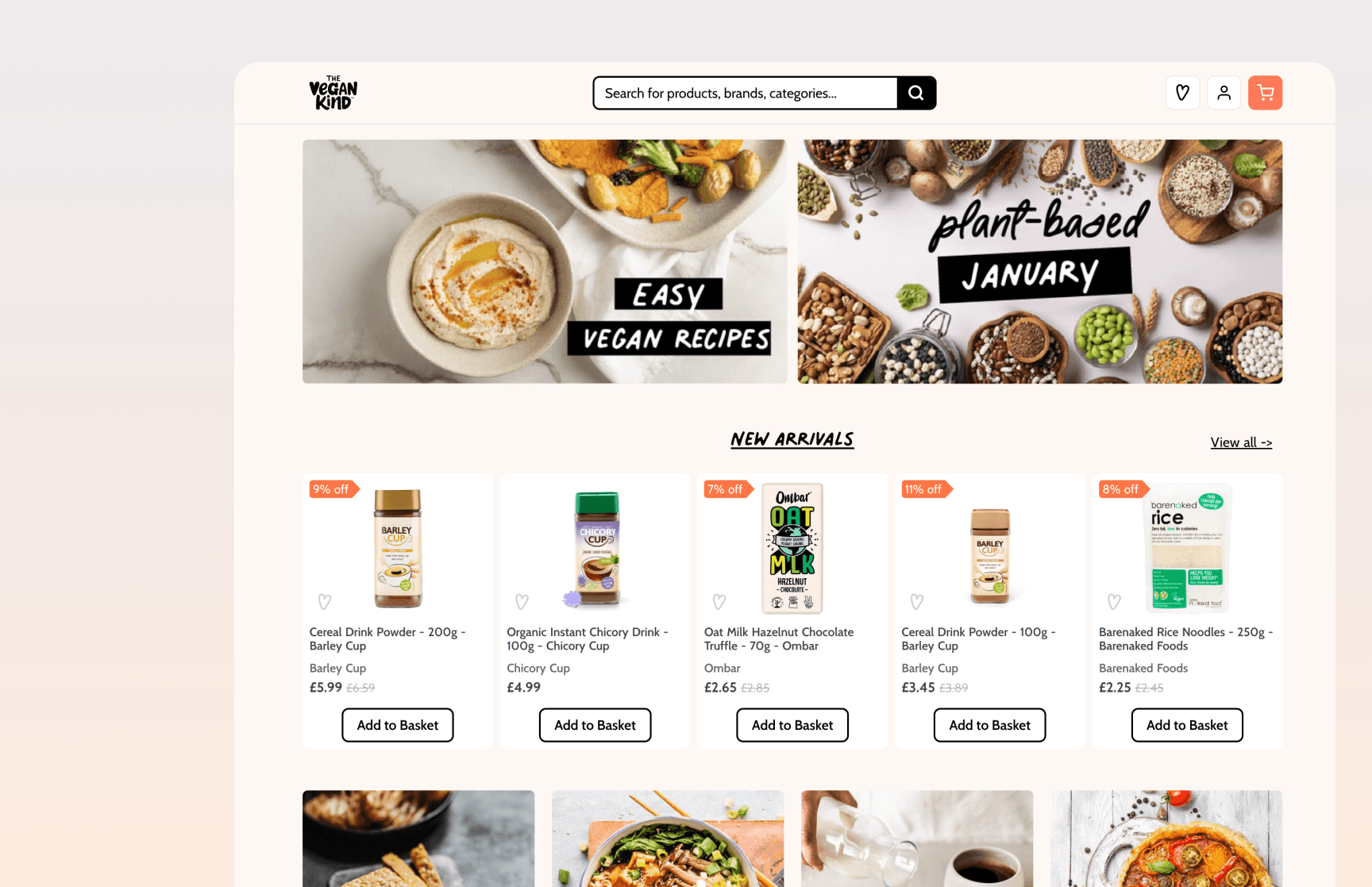 Process and Methodology
Working hand-in-hand with The Vegan Kind's team, we began by thoroughly understanding their goals and requirements. After a few months of collaboration, we had a demo version of the new website ready for review.
This new site was designed as a one-page app, eliminating the need for page redirections and significantly speeding up navigation.
Enhanced Search Functionality
To further optimize the user experience, we integrated Algolia's advanced search functionality into the new site. This made searching for products faster and more efficient than ever before, allowing customers to quickly find their desired items and complete their purchases.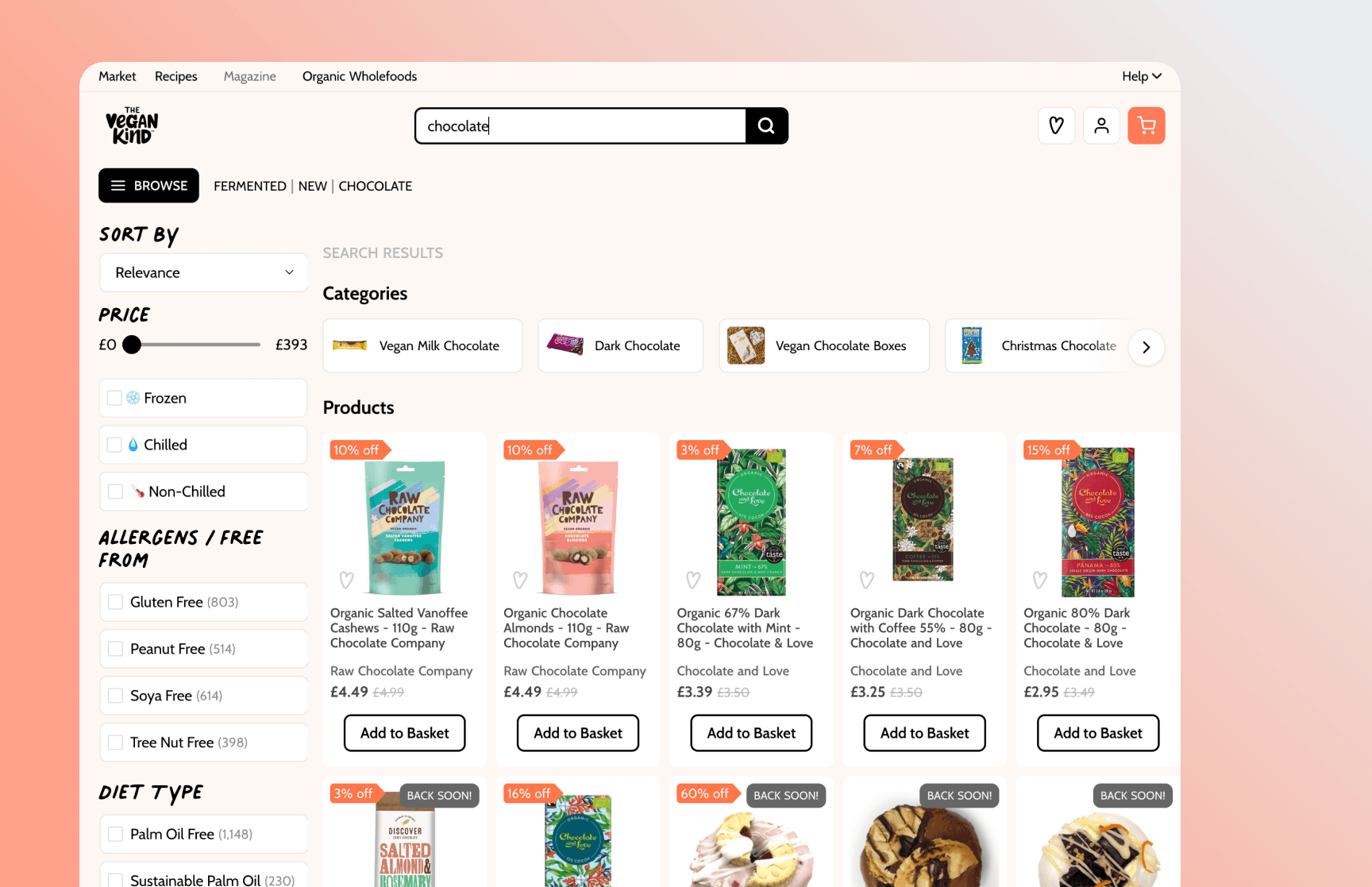 Synchronizing Baskets Across Devices
Understanding the importance of convenience in today's fast-paced world, we introduced a synchronizing basket feature to the website. This allowed users to log in to their accounts on any device and have immediate access to the contents of their shopping basket, making it easy to pick up where they left off. The basket also shows recommended products, which resulted in an increased average order value.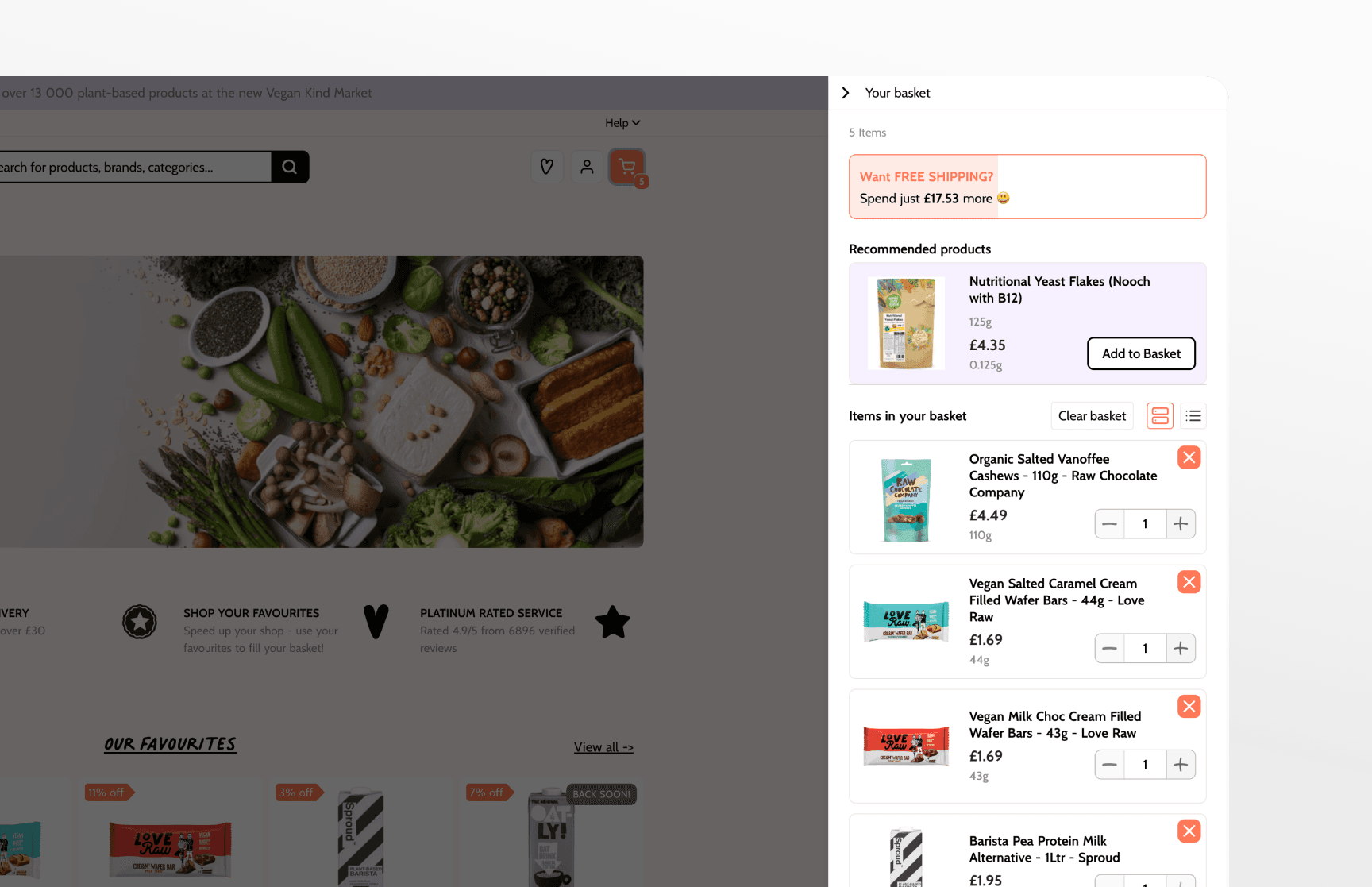 Introducing a Custom Blog
In addition to the e-commerce improvements, we also recognized the value of content marketing and community engagement for The Vegan Kind. To help them connect with their audience on a deeper level and share their wealth of knowledge about vegan living, we added a custom blog to their website.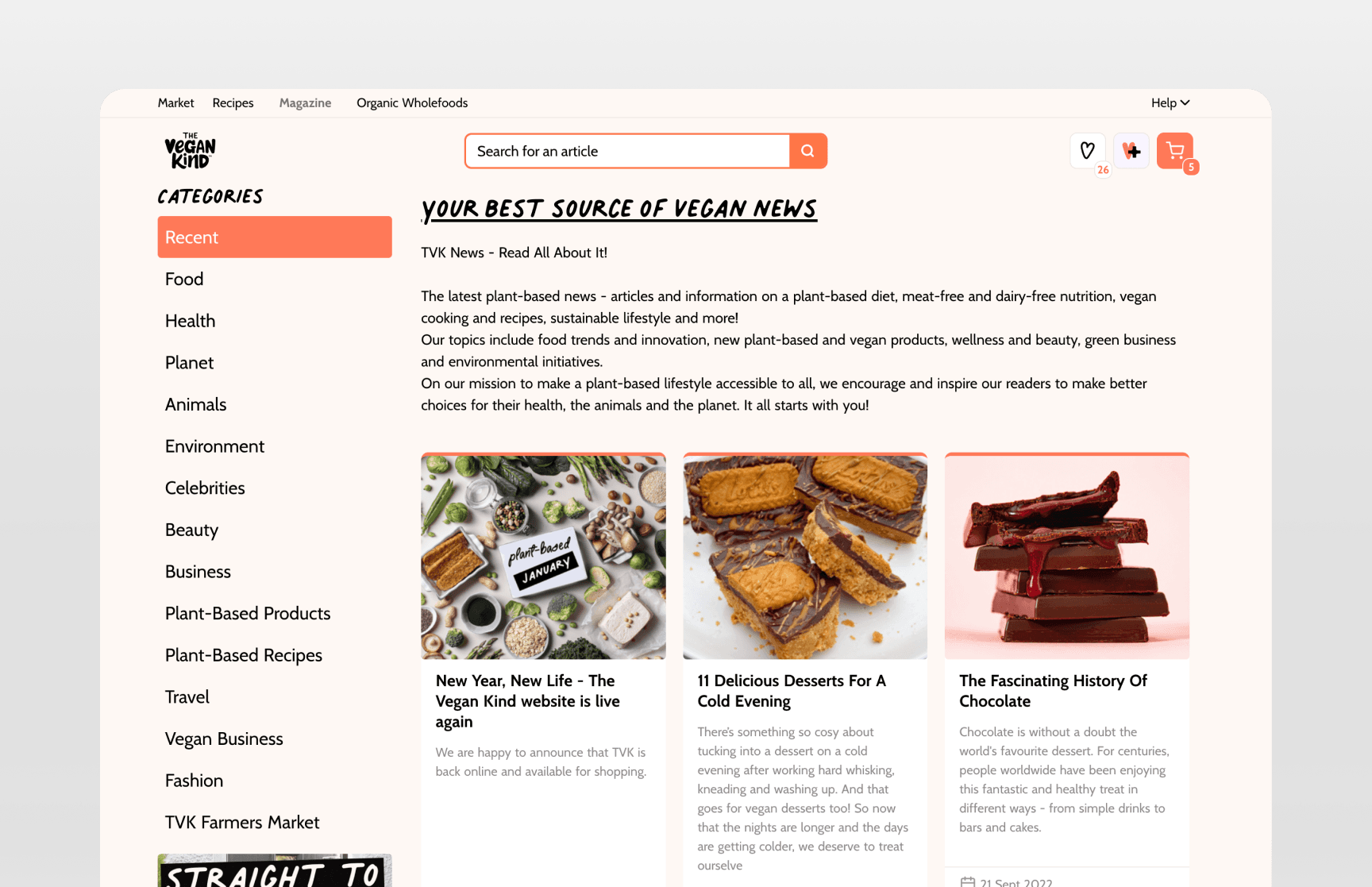 The custom blog played a crucial role in fostering customer loyalty and driving organic traffic to the website. The Vegan Kind's authors were able to share their expertise and passion for vegan living with their community, further establishing their brand as an authority in the space. This high-quality content not only educated and entertained their audience but also helped improve their website's SEO performance, attracting new visitors and customers to their online store.
The Results
After launching the revamped headless Shopify website with its integrated custom blog, The Vegan Kind saw significant improvements in various key performance indicators (KPIs). Here, we'll highlight some of the most notable results:
Enhanced User Experience: The streamlined one-page app design, faster search functionality, and synchronized basket features led to an increase in customer satisfaction. As a result, The Vegan Kind experienced a reduction in bounce rates and an increase in average session duration.
Increased Conversion Rates: Thanks to the improved user experience and seamless navigation, The Vegan Kind observed a notable increase in conversion rates, leading to higher revenue and profitability for their online store.
Higher Organic Traffic: The addition of the custom blog, featuring high-quality content and recipes, helped The Vegan Kind attract more organic traffic through improved search engine rankings. This increase in organic visitors resulted in a larger potential customer base and greater brand exposure.
Conclusion
We are thrilled with the results of our collaboration with The Vegan Kind. Their new headless Shopify website not only provides an enhanced user experience but also supports the continued growth and success of their online store. This project showcases our commitment to delivering top-notch e-commerce solutions that empower businesses to reach their full potential.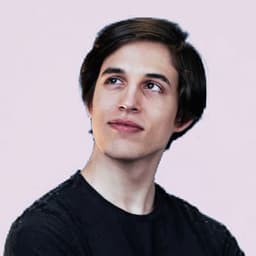 Have an idea? Book a free consultation.
We would be thrilled to help you with your E-Commerce store. Reach out today, and get a free quote.